Are you worried about mold in your property? Our mold inspection and testing services in Kissimmee, FL can help. We have highly skilled mold inspectors who will thoroughly assess your property's mold situation. Our aim is to give you peace of mind by providing a comprehensive mold assessment.
In order to deliver optimal outcomes, we employ an extensive selection of techniques for mold inspection and testing.
visual inspections
Air sample tests
Surface sample tests
Bulk sample tests
Dust sample tests
Chemical tests (mycotoxin and MVOCs)
We know the importance of a healthy and safe environment. Mold can cause damage to your property and negatively affect your health. That's why we offer world class mold inspection services in Kissimmee, FL.
We will identify any potential mold problems and document all observed details, encompassing environmental factors such as temperature, humidity, dew point, particle counts, barometric pressure, time, and other relevant variables.
Additionally, we make sure to include comprehensive information on the samples that are collected. We will search for mold and determine the factors that contribute to its growth, from attics to basements and everything in between.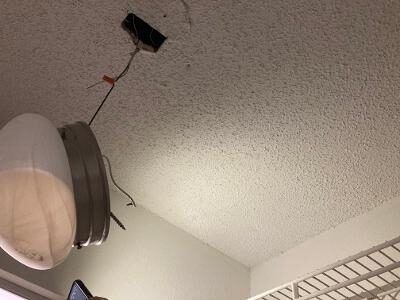 Our mold testing service in Kissimmee involves taking different types of samples to determine the presence and growth of mold in your Kissimmee property. These samples are then analyzed in our certified laboratory, providing you with accurate results.
In addition to our non-destructive field investigation for mold, we can provide additional services such as:
Destructive investigation
Mycotoxin testing (dust)
Volatile Organic Compound (VOC) testing
Microbial Volatile Organic Compound (MVOC) testing
Fungal testing (Non-culturable direct microscopy analysis, Culturable direct microscopy analysis, ERMI, HERTSMI-2, and MSQPCR Water Damage Panel 36)
Bacteria testing
Chemical testing
Pet allergen testing
Pollen testing
Particle counts
Particle analysis
Dust analysis
Tobacco smoke analysis
Call us today at 407-721-0594 to schedule an inspection and take a proactive step toward a mold-free environment.
Indoor Air Quality Testing Kissimmee
Indoor air quality is an essential aspect of maintaining a comfortable and safe living or work environment. Poor air quality can lead to various health issues, such as allergies, respiratory problems, and even long-term health complications.
By opting for our indoor air quality testing services in Kissimmee, you can identify and rectify any potential hazards that may be present in your space.
Possible indicators of indoor air quality problems may encompass:
Health effects that manifest themselves after someone remodels a home or business.
Health effects that manifest themselves after pesticide has been used inside of a building.
Stuffy air
Condensation of surfaces
Mold growth
Large accumulations of dust on surfaces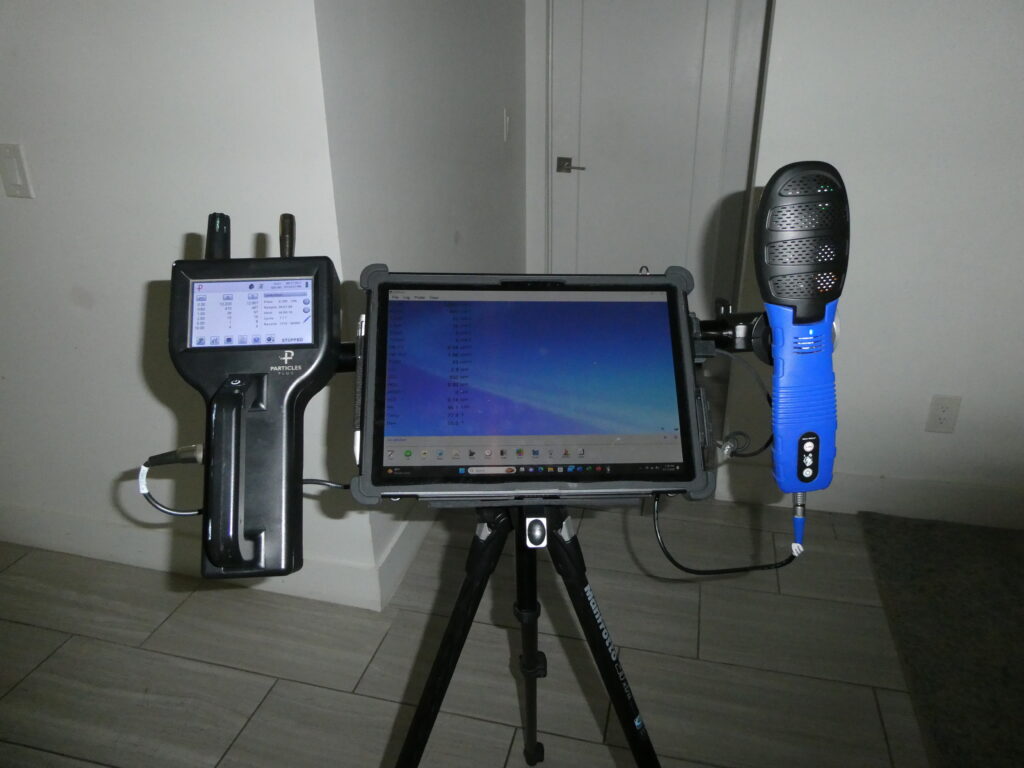 With our efficient indoor air quality testing services in Kissimmee, FL, you can breathe easy, knowing that your health and safety are in capable hands.
Don't compromise on the quality of your indoor air, trust FSG Inspections to provide you with reliable and accurate indoor air quality testing. Call 407-721-0594 or Contact us now to schedule an appointment and take the first step towards breathing clean and healthier air.
Kissimmee ATP Cleaning Verification
Why is using our ATP cleaning verification and monitoring system in Kissimmee, a good metric for evaluation of biological contamination?

While many methods exist for evaluating cleanliness, ATP bioluminescence is the only method that combines quantitative data collection with scientific measurement and still delivers speedy results.
Speed– Real-time analysis yields actionable information in seconds.
Linearity– There is a direct, proportional, straight-line relationship between RLU and ATP.
Repeatability– There are dependable results with a low coefficient of variation (CV).
Sensitivity– The is an extremely low Limit of Detection (LoD) allowing for identification of low levels of ATP above background noise.
Accuracy– Based on a comparative study of commercial ATP Hygiene Monitoring Systems2, the ATP system used by FSG Inspections is the closest to 100%, thus the least variable and most accurate in the study.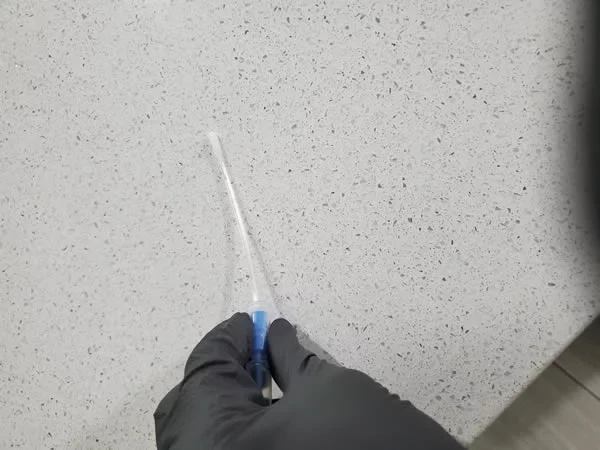 We pride ourselves on our commitment to delivering accurate and reliable results. Our comprehensive testing process provides you with detailed reports, highlighting areas that require improvement. This enables you to make informed decisions and take proactive steps to enhance your cleaning practices.
Customer satisfaction is our top priority. We work closely with businesses in Kissimmee, building strong relationships based on trust and outstanding service. Our team is highly experienced and knowledgeable, ensuring efficient cleaning verification services that exceed your expectations.
Whether you manage a healthcare facility, restaurant, hotel, or any business that values cleanliness, FSG Inspections is here to assist you. Call or contact us today to schedule a consultation and experience the peace of mind that comes with knowing your cleaning efforts are truly effective.
Category 3 Water Damage Kissimmee
If you find yourself dealing with Category 3 water damage in Kissimmee, it's crucial to act swiftly and seek professional assistance. At FSG Inspections, we specialize in detailed water damage consulting services, focusing specifically on Category 3 incidents.

Examples of Category 3 water can include, but are not limited to:
Waste line backflows originate from beyond any trap regardless of visible content or color.
Rising water from rivers or streams.
Other contaminated water entering or affecting the indoor environment, such as wind-driven rain from hurricanes, tropical storms, or other weather-related events.
All forms of flooding from seawater.
Sewage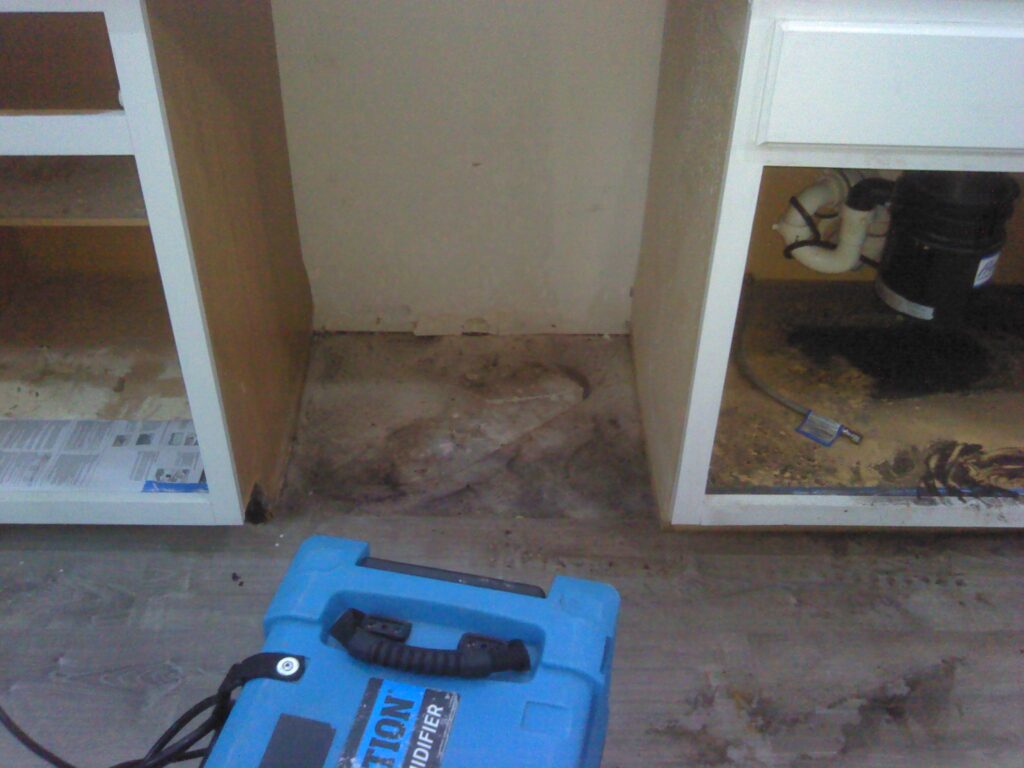 Don't let Category 3 Water Damage in Kissimmee, FL become a prolonged issue that compromises the safety and sanitation of your property.
Conact FSG Inspections today, or Call now at 407-721-0594 and let us handle the restoration process with our expertise and professionalism.
Kissimmee FHA VA Water Test
Has your loan underwriter included a water test as a requirement in their underwriting process?
FSG Inspections performs FHA / VA water testing for home loans in Kissimmee.
We offer two choices. The basic option is the version that is highly sought after for the underwriting of FHA/VA loans.
| | | | | | | | | | |
| --- | --- | --- | --- | --- | --- | --- | --- | --- | --- |
| BASIC | Total Coliform | E. coli | Lead | Nitrate | Nitrite | Turbidity | | | |
| BASIC PLUS | Total Coliform | E. coli | Lead | Nitrate | Nitrite | Turbidity | Iron | Manganese | PH |
There is a standard turn-around time of 2 days. For urgent cases, an expedited service can be requested with an additional laboratory rush fee.
Call us now at 407-721-0594 to schedule an appointment and take another step toward a successful loan approval and home purchase.
Water Leak Detection Kissimmee
Why choose us for water leak detection in Kissimmee? We understand the urgency and potential damage that water leaks can cause. That's why we prioritize prompt response times and efficient solutions to minimize any disruptions to your daily life.
By detecting water leaks early on, you can avoid costly repairs and prevent further damage to your property. Our detailed leak detection services in Kissimmee will not only save you money in the long run but also give you peace of mind.
As skilled property inspectors, we possess extensive expertise in conducting building assessments that evaluate factors including indoor air quality and the state of household systems. Our specialized services also encompass water leak detection, wherein we inspect both pressurized plumbing leaks and structural leaks.
For assessing structural leaks in Kissimmee, our inspectors meticulously examine roofs, exterior walls, flashing, windows, and other potential areas for any indications of leaks.
This ensures the highest likelihood of accurate leak detection in your residential or commercial property.
We Provide Water Leak Detection Services Across Kissimmee
FSG specializes in the detection of pressurized plumbing pipe leaks and structural leaks.
Structural leaks originate from water sources outside of a building (such as rain leak, ground water, and sprinkler head spray.)
Common structural leaks include:
Roof leaks
Exterior wall leaks due to stucco cracks, defective or damaged paint, and defective or damaged stucco/EIFS
Slab leaks from saturated soil or high water tables
Window leaks
Flashing leaks
Pressurized Plumbing Pipe Leaks
Pressurized plumbing pipe leaks originate from supply lines that feed plumbing fixtures.
Common pressurized pipe leaks include:
Pin-hole leaks caused by water chemistry, electrolysis, or manufacturing defects
Leaks at fittings that have failed
Our team identify leaks in your home or business and deal with them effectively. To schedule an appointment or find out more about how we can help, you can call us at (407) 721-0594.
Thermal Imaging Kissimmee
At FSG Inspections, we pride ourselves on utilizing the latest thermal imaging equipment to detect and analyze temperature patterns, ensuring that no issue goes unnoticed.
Our team of experienced technicians are trained in the art of thermal imaging interpretation, allowing us to provide you with detailed reports and actionable recommendations to improve your property's energy efficiency, safety, and overall effectiveness.
By choosing our thermal imaging services in Kissimmee, you can expect the highest level of professionalism and expertise. We understand the importance of accurate and reliable results, as well as the potential cost savings associated with early detection of issues.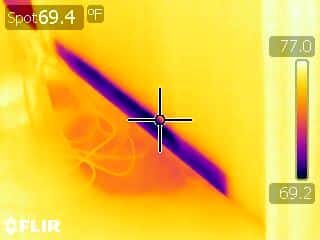 Our commitment to excellence drives us to continuously invest in advanced technology and ongoing training to stay at the forefront of the thermal imaging industry. Whether you're a homeowner, property manager or business owner, thermal infrared imaging in Kissimmee is a wise investment.
Not only can it help you identify potential problems before they escalate, but it can also save you money in the long run.
Don't leave the safety of your property to chance. Contact us today to schedule your thermal imaging assessment and take the first step towards a more secure future.