FSG Inspections provides top-tier mold inspection and testing services in Lake Mary, FL, to help your living and working spaces remain free from mold problems. We understand the issues mold can cause, from health problems to property damage, and we're here to help.
Mold Testing in Lake Mary, FL
Mold can hide in plain sight (with microscopic mold spores), affecting your air quality and potentially leading to health problems like allergies, breathing difficulties, and long-term respiratory issues. That's why our Lake Mary mold inspections are thorough, checking the nook and crannies for signs of mold and water damage.
We take samples to determine the types and quantities of mold in your space. This information that helps you understand what you're up against and plan your next steps.
In order to deliver optimal outcomes, we employ an extensive selection of techniques for mold inspection and testing.
Visual inspections
Air sample tests
Surface sample tests
Bulk sample tests
Dust sample tests
Chemical tests (mycotoxin and MVOCs)
We are very familiar with local construction methods, so we know where mold likes to grow. Using advanced thermal imaging, we can spot potential moisture issues that are often precursors to mold growth.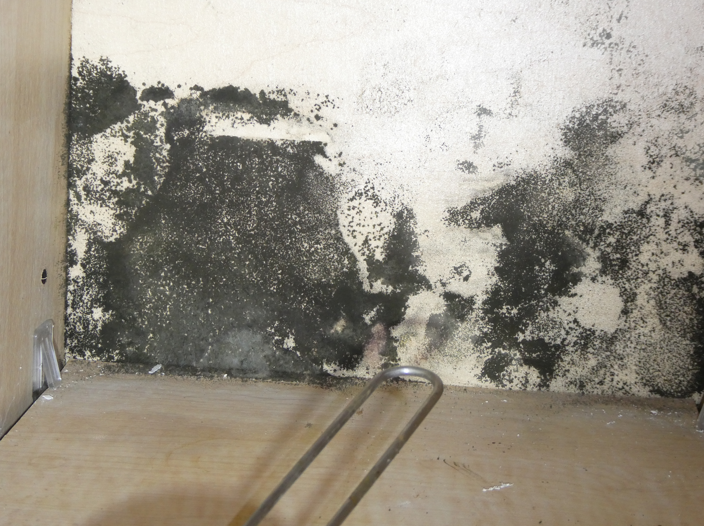 In addition to our non-destructive field investigation for mold, we can provide additional services such as:
Destructive investigation
Mycotoxin testing (dust)
Volatile Organic Compound (VOC) testing
Microbial Volatile Organic Compound (MVOC) testing
Fungal testing (Non-culturable direct microscopy analysis, Culturable direct microscopy analysis, ERMI, HERTSMI-2, and MSQPCR Water Damage Panel 36)
Bacteria testing
Chemical testing
Pet allergen testing
Pollen testing
Particle counts
Particle analysis
Dust analysis
Tobacco smoke analysis
FSG- Your Lake Mary, FL Mold Inspector
As Lake Mary's homegrown home inspection and environment experts, we bring invaluable local expertise to the table. Our mold inspectors have a wealth of experience tailored to Lake Mary's climate conditions and building methods, which often influence mold growth patterns.
We don't perform mold removal work (remediation) because it's against the law to perform a mold assessment and then the remediation on the same job and it's important for us to give you an unbiased look at what's happening in your space.
In Lake Mary, FL, where the warm climate and high humidity can foster mold growth, our services are not just a convenience—they're a necessity.
Whether you're a homeowner, a business owner, realtor, or a property manager, our mold assessment and testing services in Lake Mary, FL are designed to protect what's most important to you.
For trusted, thorough, and local mold inspection expertise in Lake Mary, FL, turn to FSG Inspections. We're here to ensure your space is safe, secure, and mold-free.
Don't hesitate, call us today at 407-721-0594 or Contact us now to schedule a mold inspection.
Reliable Indoor Air Quality Testing in Lake Mary, FL
The quality of the air inside your Lake Mary home or business is just as or more important as the air outside. Everyday activities can release pollutants like volatile organic compounds (VOCs), dust, and other irritants into the air you breathe.
FSG Inspections offer dedicated indoor air quality testing services in Lake Mary, FL, to help keep your indoor environments healthy.
Indoor air quality can have a big impact on your daily life, whether it's your home, office, or any other indoor space. Poor air quality might lead to health concerns like headaches, fatigue, and allergic reactions.
Possible indicators of indoor air quality problems may encompass:
Health effects that manifest themselves after someone remodels a home or business.
Health effects that manifest themselves after pesticide has been used inside of a building.
Stuffy air
Condensation of surfaces
Mold growth
Large accumulations of dust on surfaces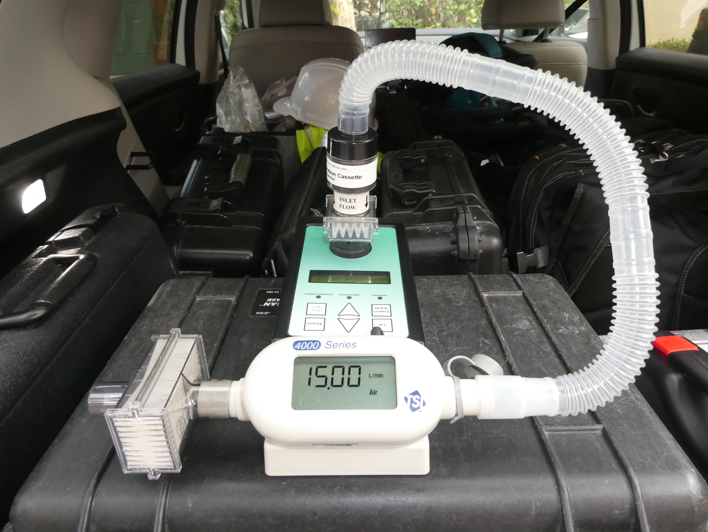 Our air testing service is the first step in creating a healthier indoor environment for you and your family or employees in Lake Mary. Poor indoor air can carry odors, create an uncomfortable humidity level, and overall reduce the quality of life for occupants.
Addressing these issues immediately can prevent costly damages and maintain a pleasant indoor atmosphere. Let us help you ensure that the air you breath indoors is clean and free from high amount of pollutants.
For professional indoor air quality testing services in Lake Mary, FL, from a company that truly cares about your comfort and health, call FSG Inspections at 407-721-0594 or Contact us now to schedule an appointment.
ATP Cleaning Verification in Lake Mary FL
ATP, or Adenosine Triphosphate, is the energy molecule present in all living cells, including bacteria and viruses. Measuring ATP levels is a scientific method to assess the cleanliness of a surface.
Our Lake Mary ATP cleaning verification tests are quick, reliable, and provide you with the data to prove your cleaning efforts are effective.
While many methods exist for evaluating cleanliness, ATP bioluminescence is the only method that combines quantitative data collection with scientific measurement and still delivers speedy results.
Speed– Real-time analysis yields actionable information in seconds.
Linearity– There is a direct, proportional, straight-line relationship between RLU and ATP.
Repeatability– There are dependable results with a low coefficient of variation (CV).
Sensitivity– The is an extremely low Limit of Detection (LoD) allowing for identification of low levels of ATP above background noise.
Accuracy– Based on a comparative study of commercial ATP Hygiene Monitoring Systems2, the ATP system used by FSG Inspections is the closest to 100%, thus the least variable and most accurate in the study.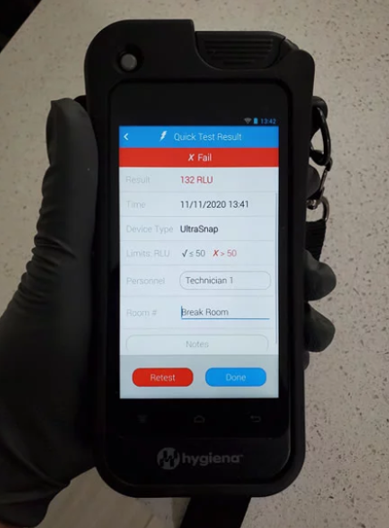 ATP Cleaning Verification and Monitoring Systems are used in a variety of industries including:
Healthcare
Hospitals
Doctor's offices
Mobile testing/diagnostics vehicles
Ambulances
Assisted Care Facilities
Childcare
Adult/Senior daycare
Nursing homes
Hospitality
Hotels/motels
Cruise ships
Fitness centers
Food Service
Restaurants
Supermarkets
Food/beverage processing
Cannabis processing
Office Environments
Call centers
Break rooms
Restrooms
Elevators
Environmental Remediation
Category-3 water
Crime scene/trauma
Visible cleanliness isn't enough, especially in places where health and safety are non-negotiable. Our ATP testing doesn't just reveal how clean a surface looks—it shows how clean it truly is to the microscopic level.
This level of verification is invaluable for industries where the standard of hygiene can have direct health implications. Choose our ATP cleaning verification & sanitization services in Lake Mary to uphold the highest standards of environmental hygiene.
We are dedicated to assisting Lake Mary businesses in achieving excellence in cleanliness and hygiene.
For comprehensive ATP cleaning verification that you can trust, call FSG Inspections at 407-721-0594 or Contact us today to schedule a consultation.
Category 3 Water Damage in Lake Mary FL
Category 3 water damage is defined by the intrusion of highly contaminated water, which poses significant health threats due to the pathogens and toxic substances it contains.
Specialized skills are essential in addressing high levels of contamination. That's where FSG Inspections steps in with expertise to inspect and test Category 3 water damage in Lake Mary Florida.
Water damage within a property can vary in severity, but Category 3 water damage is the most critical, demanding immediate and expert attention. Also known as "black water," this category indicates the presence of highly contaminated water with harmful bacteria, fungi, and viruses, that carry not just risks to human and pet health but also to structure.
Category 3 water is notably contaminated, often originating from sewage backup/overflow, natural disaster floods, hurricane, or any water source tainted with chemicals and pathogens.
Examples of Category 3 water can include, but are not limited to:
Waste line backflows originate from beyond any trap regardless of visible content or color.
Rising water from rivers or streams.
Other contaminated water entering or affecting the indoor environment, such as wind-driven rain from hurricanes, tropical storms, or other weather-related events.
All forms of flooding from seawater.
Sewage
Clean water can deteriorate to Category 2 or 3 water over time.
The national standard for professional water damage restoration is the IICRC S500-2021. As per the S500-2021, Category 3 water is "grossly contaminated and can contain pathogenic, toxigenic, or other harmful agents and can cause significant adverse reactions to humans if contacted or consumed. Category 3 water can carry trace levels or regulated or hazardous materials (e.g. pesticides or toxic organic substances)."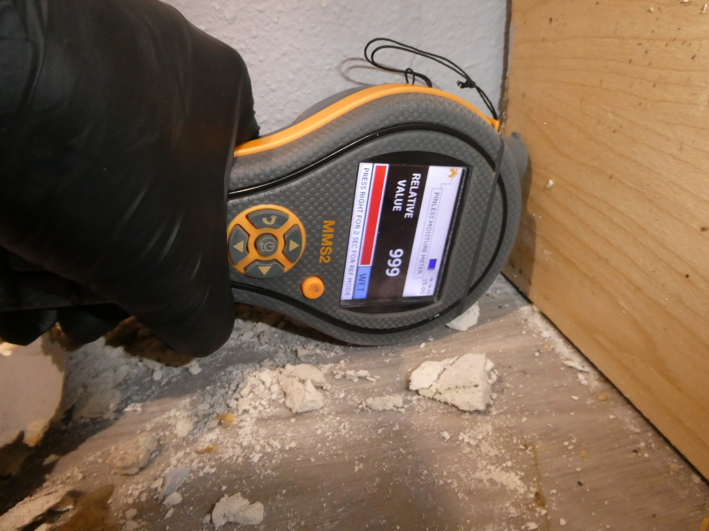 Our Category 3 water damage service is specifically made to meet these challenges effectively. Beyond the obvious damage, this type of water can seep into porous materials, setting the stage for mold growth and further contamination of the property.
For expert handling of Category 3 water damage in Lake Mary, FL, contact our specialist team. We're here to deliver swift, safe, and superior Category 3 water damage testing and consulting services.
FHA VA Water Test Lake Mary FL
FHA or VA water test is a crucial requirement for home loans secured through the Federal Housing Administration (FHA) or the Department of Veterans Affairs (VA), these specific water tests are designed to ensure the safety and potability of the water in your home.
FSG Inspections offer a FHA and VA water testing service in Lake Mary, FL, which allows you to determine whether the water in your home complies with loan approval criteria.
Securing an FHA or VA loan can require water quality testing to ensure that the property's water supply is free from various contaminants and safe for daily activities like drinking, cooking, and bathing, but this is not just about meeting loan requirements; it's about protecting the health of you and your family.
We offer two choices. The basic option is the version that is highly sought after for the underwriting of FHA/VA loans.
| | | | | | | | | | |
| --- | --- | --- | --- | --- | --- | --- | --- | --- | --- |
| BASIC | Total Coliform | E. coli | Lead | Nitrate | Nitrite | Turbidity | | | |
| BASIC PLUS | Total Coliform | E. coli | Lead | Nitrate | Nitrite | Turbidity | Iron | Manganese | PH |
There is a standard turn-around time of 2 days. For urgent cases, an expedited service can be requested with an additional laboratory rush fee.
We understand the importance of these tests in the loan approval process and strive to provide results in a timely and efficient manner.
Trust FSG Inspections for your FHA and VA water testing needs in Lake Mary, FL, and move forward in your home buying or refinancing process with confidence.
Call us now at 407-721-0594 or Contact FSG Inspections to schedule an appointment and take another step toward a successful loan approval and home purchase.
Water Leak Detection in Lake Mary FL
Leaks can be silent threats to your property, causing extensive damage over time and leading to costly repairs. That's where our water leak detection service in Lake Mary, FL, comes in. We employ thermal imaging and other technologies to accurately detect hidden leaks, from a small drip to a major rupture.
If you notice a spike in your water bill, the sound of running water when all is turned off, or a damp spot that mysteriously appears, that could be due to a hidden water leak.
By catching leaks early, we help you avoid the pitfalls of water damage, which can include mold growth, structural decay, and the high cost of repairs.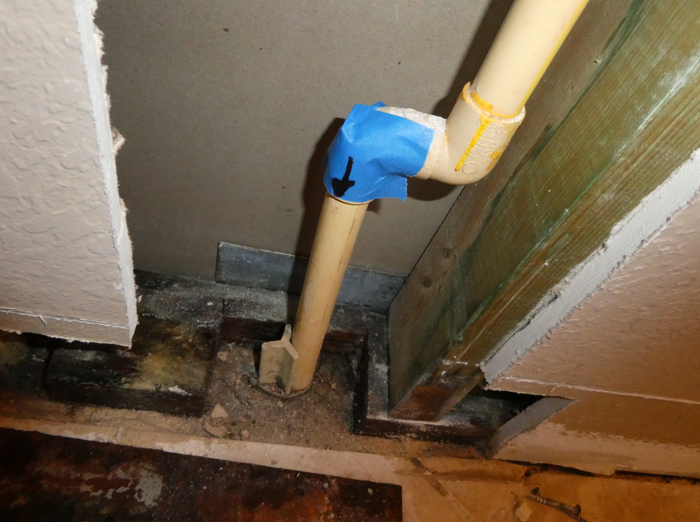 FSG Inspections Provide Water Leak Detection Services Across Lake Mary Florida
FSG specializes in the detection of pressurized plumbing pipe leaks and structural leaks.
Structural Leaks in Lake Mary FL
Structural leaks originate from water sources outside of a building (such as rain leak, ground water, and sprinkler head spray.)
Common structural leaks include:
Roof leaks
Exterior wall leaks due to stucco cracks, defective or damaged paint, and defective or damaged stucco/EIFS
Slab leaks from saturated soil or high water tables
Window leaks
Flashing leaks
Pressurized Plumbing Pipe Leaks in Lake Mary FL
Pressurized plumbing pipe leaks originate from supply lines that feed plumbing fixtures.
Common pressurized pipe leaks include:
Pin-hole leaks caused by water chemistry, electrolysis, or manufacturing defects
Leaks at fittings that have failed
You can trust our expertise to protect your property and conserve water, keeping your home or business safe and dry.
If you suspect a water leak in your Lake Mary property, don't wait for the problem to escalate. Get in touch with us now and let our professionals take care of it with precision and care.
To schedule an appointment or find out more about how we can help, you can call us at (407) 721-0594 or Contact FSG Inspections.
Thermal Imaging in Lake Mary FL
Thermal imaging, a non-invasive technique that uses infrared technology. It has become an invaluable tool in identifying issues that are not visible to the naked eye. Our thermal imaging service in Lake Mary, FL, gives homeowners, buyers, and real estate professionals a powerful diagnostic tool to make informed decisions.
The importance of thermal imaging lies in its ability to detect what can't be seen with the naked eye. Thermal Imaging can help in identifying energy loss, moisture related problems, electrical deficiencies, pests (such as rodents) and much more.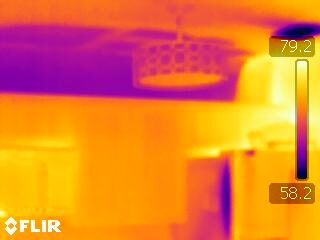 For homeowners, the benefits of thermal imaging are multifold. It enhances home maintenance by locating problem areas before they escalate into costly repairs. It can also be an energy-saver, pinpointing heat loss points, which can help to reduce utility bills once fixed.
In the realm of real estate, thermal imaging strengthens the hand of both buyers and sellers. Sellers can use it to prove the integrity of their property, while buyers use it to ensure they're making a sound investment.
Please note that FSG predominantly uses thermal imaging to find moisture damage and pipe leaks.
If you're in need of thermal imaging services in Lake Mary, FL, Contact us today or Call at 407-721-0594 to schedule your appointment. We're ready to deliver the insights you need to protect and maintain your property effectively.